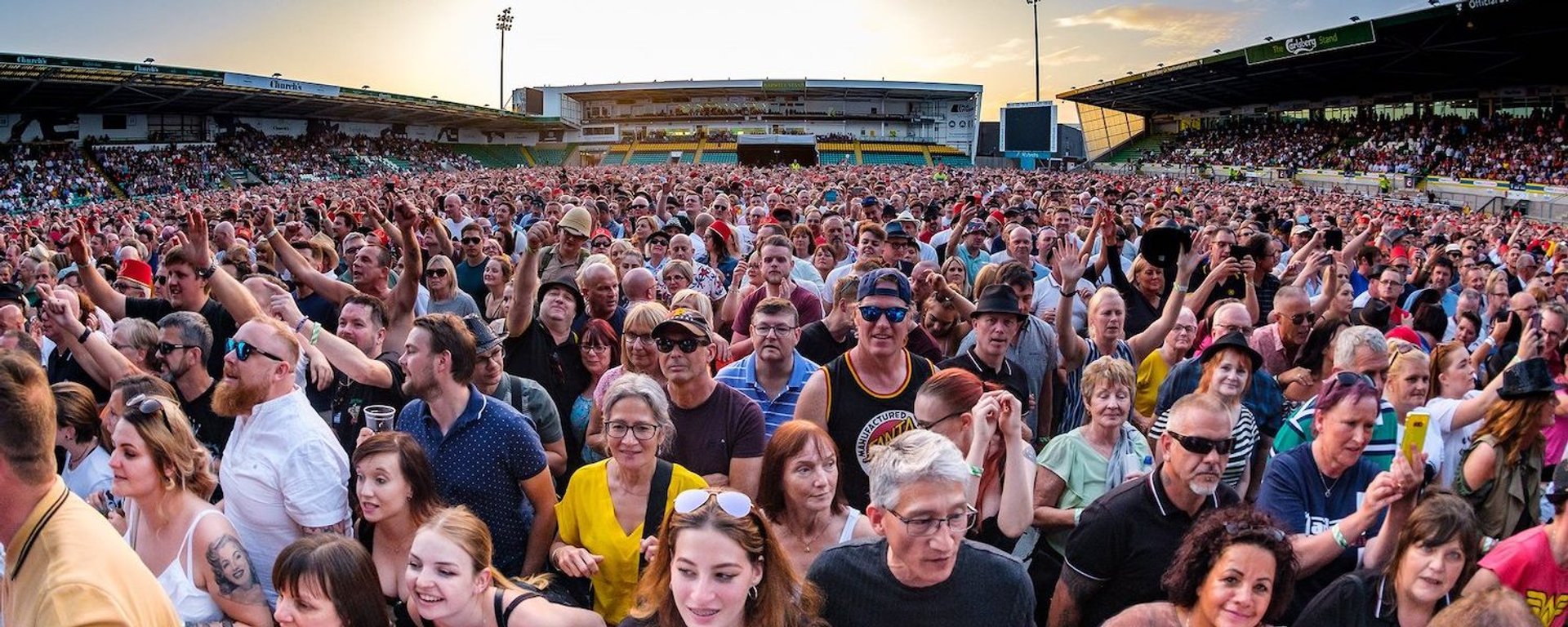 Events at cinch Stadium at Franklin's Gardens
cinch Stadium at Franklin's Gardens is one of the best stadiums to watch rugby in the country – but it's not just sports fans who are enjoying unmissable experiences at the venue.
With a growing variety of events being staged at the Gardens, it is rapidly establishing itself as the premier entertainment venue in Northamptonshire.
Thousands of people poured through the doors to watch the likes of Lionel Richie, Madness, Pete Tong and Sir Rod Stewart in concert, as well comedy headliner Al Murray.
The 'house' is always full and the roof is raised for our fun-filled Bo$$ Bingo nights, while our Bite Street festivals continue to attract foodies from across Northampton and beyond.
An Outdoor Cinema, Horrible Histories shows, Corporate Touch Rugby tournaments and even a Tough Mudder event have been staged right here at the home of Northampton Saints.
There's plenty to look forward to moving forwards – contact us at [email protected] or check out our upcoming events below to find out what's on the horizon at the Gardens!
Northampton Saints Events
SaintsTV
Northampton Saints Events
Sunday 3 December, 2023