Due to the coronavirus pandemic, more people than at any time in history are working from home.
Even though remote work is essential to reduce the spread of the virus, working from home has significant challenges. The biggest obstacle is often staying focused on your job when you're not in the office and around your colleagues.
So to support you while you're working from home, the team at Franklin's Gardens have created a guide on the best ways to stay in the zone while working remotely. Being able to focus on your job role will not only improve your productivity but your mental health; here are our three key strategies to maintain focus while working from home:
1. Establish a healthy routine
Set routines to avoid slipping into unhealthy behaviour. Imagine your standard working day when you were in the office; you would get ready and commute to your workplace. Now you're working from home, we're not saying you have to pretend to commute to work but letting your routine drop can lead to native habits.
Many people when they're working from home will get up later and also finish work later and so the lines between your life and work can get blurred. You can avoid this by establishing clear times to wake up and finish work. Once you establish and settle into a routine, your productivity will improve.
A good strategy to establish a routine is to wake up at the same time as when you weren't working from home. You can use this time to get ready for the day, have breakfast, or even start a new hobby, such as something creative or perhaps going for a walk. This will help get your mind ready for work even when you're not commuting to the office.
Of course, sometimes working late is unavoidable. But making this a regular occurrence can affect your mental health and productivity throughout the day. Set clear boundaries between your work and home life. When you know you're stopping work between 5-6pm, this can improve your focus on tasks as you know how long you have to complete them.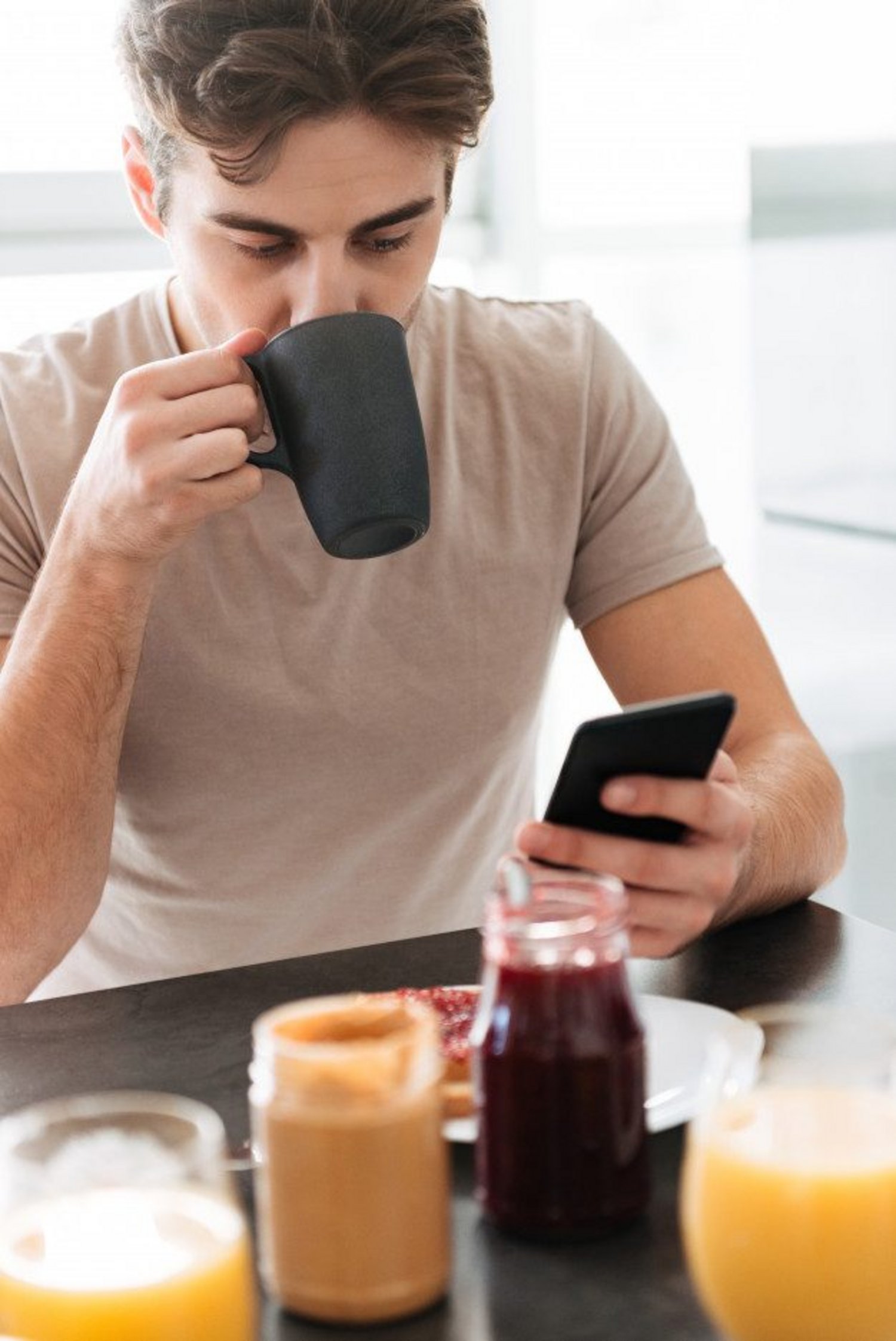 2. Separate work and home life
Find the ideal spot where you can work from in your house and try to only visit it for your job if you can. Have somewhere else for your lunch breaks and downtime after work and at the weekend. If you try to relax in the same place where you work, it can be hard to switch off and disconnect. Over time this can affect your focus and productivity in your role.
Giving yourself a break away from your computer screen and desk allows you to recharge and focus once you get back to your tasks. Having a separate space also creates a workplace where you can concentrate and avoid procrastinating.
When you're having meetings through Microsoft Teams or Zoom, you need your work area to be quiet so you can communicate clearly. Install the right lighting, open a window if it isn't noisy outside, and add personal touches to your home office space. Make it feel like your workplace and you can get into a productive mindset.
3. Structure your day
The key to any form of success is structure and planning. Set yourself goals for the day, week, and even month. This gives you an idea of what your tasks are and what you need to do to achieve them. Write all of this down and use it as a guide to work from and as a tool you can focus on. Setting goals and planning your workload will motivate you and ensure you understand all of the tasks you have to complete.
When structuring your day, plan breaks and give yourself an opportunity to recharge. Everyone is human, no one can focus with complete concentration for up to nine hours per day. We all need breaks so we can perform to our best in our job roles. Outlining a clear structure gives you the opportunity to take breaks without them causing you to lose focus as they are a part of your daily plan.
---
Workplace communication right now is limited to online meetings and phone calls. However, when it is safe to do so, companies should book meeting venues to reconnect with staff and clients. Hiring a unique meeting venue inspires creativity and demonstrates a professional appearance for your business.
To find out more about meeting venue hire, call Franklin's Gardens now on 01604 751543.