Northampton Saints are delighted to announce a new signing in Bite Street NN, the Town's popular street food pop-up.
Bite Street will take up residency in the Supporters' Village at Franklin's Gardens over summer – with events planned through June, July and August.
Bite Street moves to the Gardens from the County Cricket Ground in Abington Avenue, where it has enjoyed sell-out success over the winter and spring.
"Bite Street has been incredibly well-received in Abington, but we needed a new home," said event organiser Crispin Slee.
"It is very fitting that the new roof over our heads will be another bastion of elite sport in the town and we are thrilled to be moving to Saints.
"The pandemic has hit rugby clubs hard, be they big or small, so we're delighted to be doing our bit to support one of the greatest clubs in the world."

Crispin Slee
Bite Street will take place every two weeks at Franklin's Gardens – opening on Friday evening, Saturday and Sunday lunchtime – starting from the weekend of June 11-13.
On weekends when Bite Street is not running, the team will put on other food and drink events, creating a continuous run throughout the summer.
Those events include Smoke Street, a collaboration between Bite Street and the town's popular smokehouse The Smoke Pit, with cooking over fire and smoke.
The Bite Street team are also planning a burger festival which they will use to help raise money for a new children's play area at Northampton General Hospital (NGH).
Mark Darbon, Chief Executive at Northampton Saints, added: "We are delighted to welcome Bite Street to Franklin's Gardens.
"We are always looking for innovative ways to utilise the stadium during the off-season at the Club, and use our fantastic facility in different ways, and Bite Street absolutely fits the bill – it will be really exciting to see a host of the region's very best street food traders descend on our Supporter Village for what is shaping up to be a fantastic summer of outdoor events.
"Bite Street's popularity with the people of the Town was clear during its time at the County Cricket Ground, and we hope we can continue that success at the Gardens."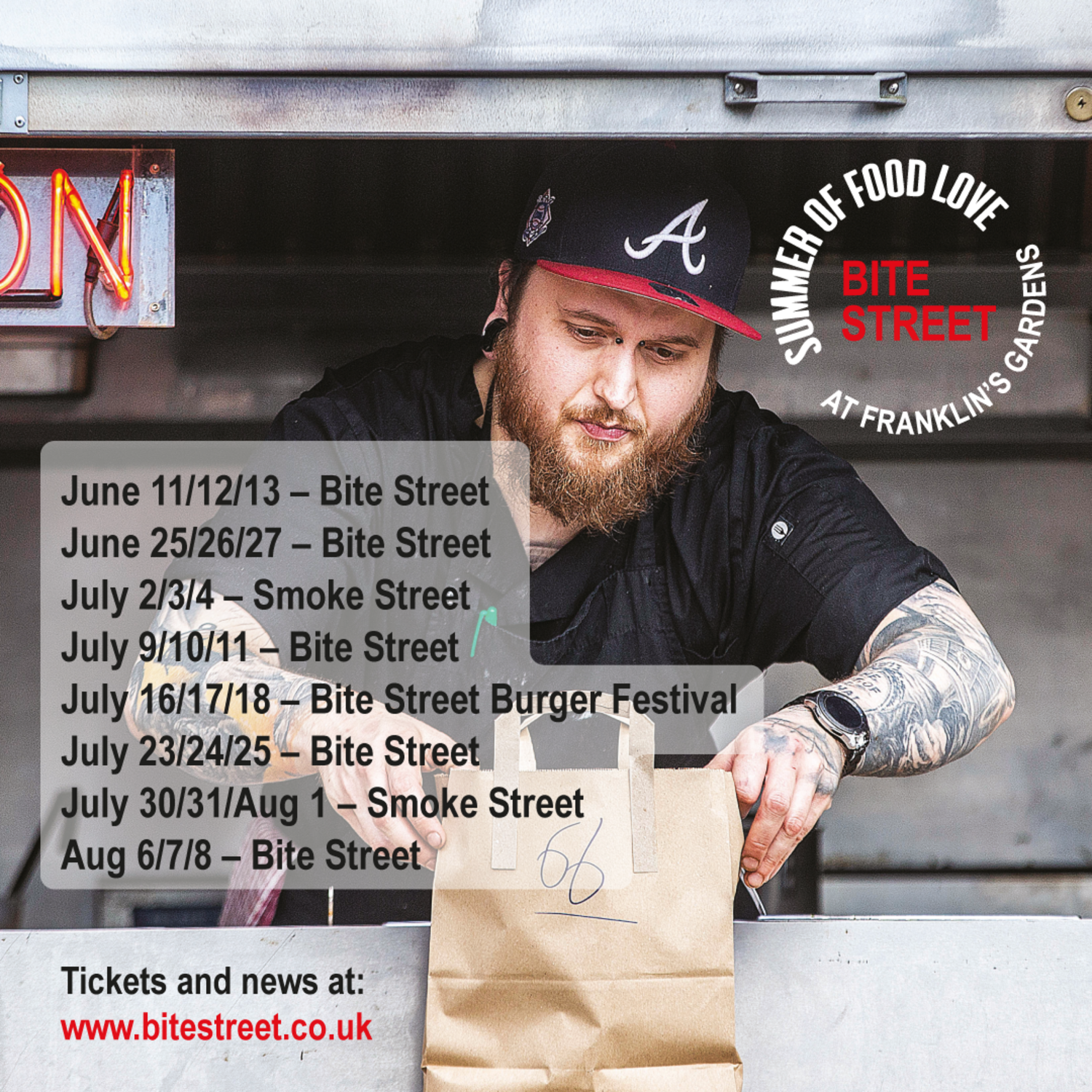 Bite Street operates to Covid-secure standards: tickets must pre-booked; limited arrivals each hour; and full table service.
Bite Street launched in 2019 and features an ever-changing roster of the region's best street food traders. To see the line-up for the next event, head to: bitestreet.co.uk